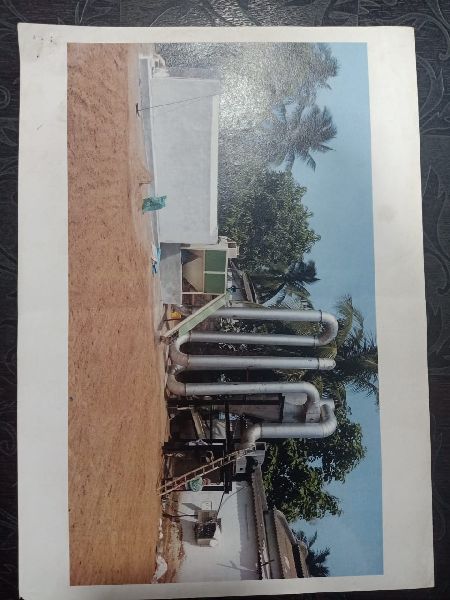 Drying is an integral component of the manufacturing in food and milk, polymer and ceramics, pulp and paper, agricultural, wood industry, and many other businesses. The drying process requires massive energy and in many cases leads to carbon dioxide and harmful gas emissions. Pneumatic Flash Dryer In India is way different than these old ways.

Flash dryers as direct dryers are called convective dryers. In the pneumatic flash drying device, particle solids are transported through the drying conduit together with the hot air and dried in a hot gas stream throughout transportation.

Overview:
The substance to be dried is fed in the air/gas flux of the hog, the drying tube flows through the flux. The gases flow at speeds greater than the largest particle within the flow. The flash dryer is typically sufficient as the time of contact between the air/gas stream and particles are very short for eliminating external humidity.

The dried material and air/gas flow are also collected in a separator device, which separates the dried material from the gas flow. The laws for emission management must be complied with. Cyclones, fabric filtres, precipitators for energy, wet scrubbers and fabric philtres are used for this purpose.

Flash Drying Process:
The water content is scattered through a heated air (or gas) stream that transports it through a drying conduit. The substance dries as it is expressed by the heat from the airflow. Cyclones and/or bag philtres are used to isolate the substance. Usually, scrubbers or bag philtres are placed in the cyclones to finalise the exhaust gas cleaning in order to satisfy existing emission criteria.

Recycling of exhaust gases should be used to increase thermal performance and inertia. This partial gas recycles specification can be extended to all of our airstream drying systems and upgraded to the current customer drying operations.

In many businesses, flash dryers have acted as dryers for food, chemical and mineral components. A wide variety of feedstuffs can be processed, which include powders, cakes, granules, pulpits, gel and slurries.

Pneumatic Cooler Conveyor:
An easy and efficient way of cooling and transporting dry goods is by pneumatic coolers. In certain cases, environmental air performs the necessary refreshment mission. Where possible, higher cooling power and better control with air-conditioning can be achieved at controlled humidity and temperature.

Features:
● It offers a limited time of residence
● If appropriate, it has a buffer hopper/back mixer
● It can be built for partial gas recycling, open circuit.
● It can be built in an inert environment for use.
● It features a simple system with few moveable parts

Benefits:
● It promotes the quality of the commodity.
● It provides versatility for working in various dewatering systems and for using the cold and unfriendly wet feed.
● It allows energy efficiency and integration of systems.
● It is ideal for solvent activity and recovery.
● With low maintenance and cleaning requirements, this is cost-effective and efficient – ideal for frequent changes.

Final Words:
Pneumatic Flash Dryer require a lesser property area compared with efficiency. The dryer's flash tube is versatile and can be routed according to plan limitations. A pneumatic transmission system is not a flash driver, as described earlier, but a flash dryer may be a pneumatic transporter. Not only can it dry goods quickly, but it can also lift them, transfer them around and pre-heat them for successive processes.
This entry was posted on October, 10, 2020 at 11 : 14 am and is filed under Machine. You can follow any responses to this entry through the RSS 2.0 feed. You can leave a response from your own site.