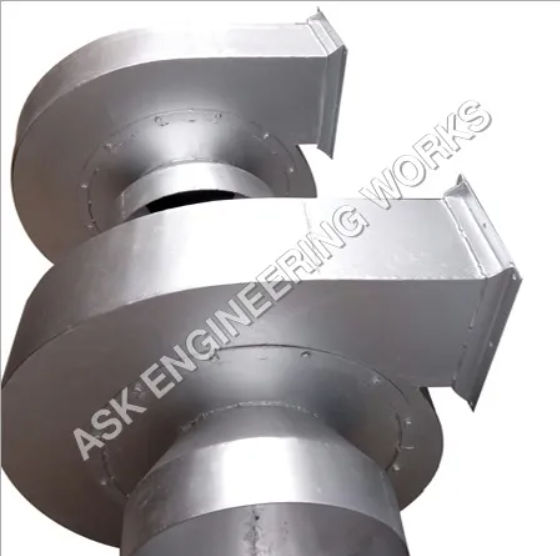 Industrial Air blowers are majorly used for industrial process requirements and for ventilation. These blowers are a large piece of equipment used to move air in a small factory to a large manufacturing unit. The need for installation of Industrial air blowers is due to the range of high temperatures in production units which affects the working efficiency of machines and workers.
Working system of Industrial Air Blowers
Industrial Air Blowers are electro-mechanical or mechanical devices that are used to abet air flow through process stacks, electronics frames and ducting. Air flow can be induced wherever flow is needed for aspirating, cooling, ventilating, exhausting, and transmitting etc. They use high-speed impellers or blades to convey velocity to air or other gases. These blowers are well designed and have high performance incorporating the cut edge technologies. With the application of industrial air blowers, contaminated air is thrown out of the unit and fresh air is moved in. As per the designer system of an industrial air blower, the wheels draw the air inside the structure of the blower and the axial fan throws out the polluted air.
Here are some of the key specifications to be considered in the selection of Industrial Air blowers:
1) Blower Type
2) Blades
3) Flow Capacity
4) Maximum Operating pressure
5) Port Design
6) Electrical rating
Other Attributes to be considered while choosing a Valuable Industrial Air Blower are:
• Low power consumption
• Reduced multiple handling
• Optimum capacity utilization
• Minimum products losses
• Eco-friendly equipment
• Feasible design
• User friendly
• Easy in operation
• Easy maintenance
• Easy to install
• Sturdy construction
• Precision engineering
• Longer service life
Manufacturers & Suppliers of Industrial Air Blowers
India is an abode of many Industrial Air Blower suppliers. Their entire range of air handling & controlling systems is highly appreciated by their customers for the optimum level of performance and durability. These industrial air blowers include both exhausting air as well as providing replacement air within the area to be ventilated. The Industrial Air blower suppliers in India stand tall in the market due to the following reasons-
• They have a spacious manufacturing unit with advanced infrastructure including hi-tech machines and tools.
• They upgrade their practices at regular intervals as per the changes in the industry.
• They use high grade quality raw material that are procured from the trusted sources to manufacture top notch quality blowers.
• The aforementioned range of Industrial Air Blower are manufactured in compliance with the set industrial norms and standards.
• They are supported by a separate warehouse unit which enables them to meet bulk and urgent requirements by the customers across the globe.
• They make sure that each air blower is tested on diverse quality parameters to ensure that detect free range is transported to the clients.
• They have a wide distribution network and strive to deliver the products in a timely manner.
• They offer a flexible mode of payments both offline and online to provide ease of transferring money to its customers.
• They offer the latest models of industrial air blowers at the most budget friendly rates.
Thus, we can conclude that Industrial Air Blower is considered to be an important part of any manufacturing unit