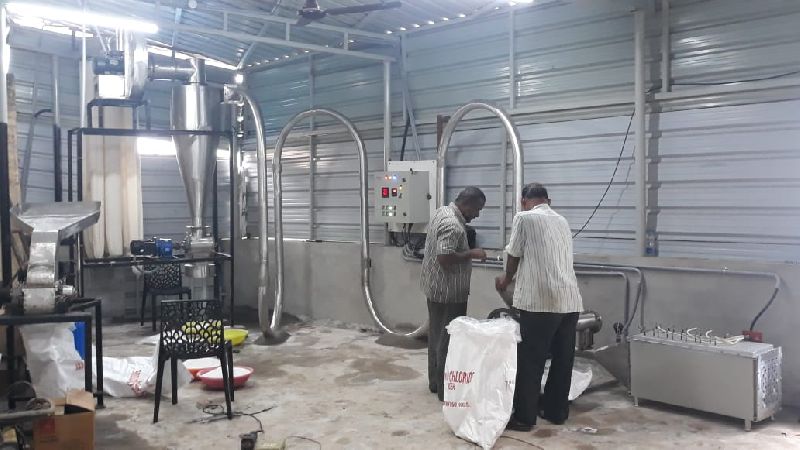 One of the most common things in the industries is stainless steel equipment. This equipment has amazing benefits. It is also necessary to use quality equipment for the production or the products are less likely to pass quality inspections because of contamination that will waste your money and time.
When you are choosing equipment for your facility, whether piping, machinery or filters, you must consider the equipment's material. The most reliable equipment is stainless steel. If you are interested in the benefits of using stainless steel dryer machine, read through to learn more about them.
Stainless Steel Resists Stains, Heat And Corrosion
Unlike the other materials, one of stainless steel's greatest advantage is that it has amazing resistant power and properties. Stainless steel is made using chromium, which is the element that provides stain resistance and corrosion.
Depending on what grade of stainless steel your application needs, the steel includes more or less chromium. Through in cases where cleanliness and sanitation is the biggest priority, your steel will have high amounts of chromium. Adding to this, chromium is a heat-resistant element that allows your equipment to work safely even at higher temperatures.
Amazing Durability
One of the most durable metals available today is stainless steel. It also has heat, corrosion and stain-resistant properties. Many companies invest in stainless steel machines that are made using high-quality stainless steel as it durable compared to other materials.
Without the durable machine, companies will start experiencing downtime due to maintenance and repair. When you use a high-quality stainless steel machine in your company you will be expecting lesser downtime than ever before.
Extremely Hygienic
Stainless steel is the standard material that is used in plenty of companies like pharmaceuticals, breweries, restaurants, beverage and food manufacturing as much more. The reason is that it is easy to clean. While there are plenty of reasons why stainless steel machines are easy to clean, we will be learning about the two most important reasons.
First, as we already discussed, stainless steel is made using chromium that provides excellent resistance and durability. Many other metals would start to corrode within weeks if not cleaned properly. You can clean the stainless steel machines using water and soap. Make sure that you follow the guidelines that are provided by FDA.
The second reason stainless steel is hygienic is that it is a non-porous material. Many other metals are porous that allows for bacteria to build up and potentially contaminate your product. No matter what you manufacture in your company, you will be benefited from using stainless steel machines. Although you should not use just any stainless steel machine, you need to deal with the best stainless steel dryer machine supplier in India and get products from them for your company.
You and your facility deserve high-quality stainless steel. You should choose to deal with suppliers who have years of experience in this field. These companies never compromise with the quality of the machines that they manufacture and provide. Check out their reviews and compare the price before you deal with a company. After you are sure about the products order them for your company and enjoy the amazing benefits of the stainless steel machines.